Who are we?
We are a Czech company engaged in the production of pumps with a strong focus on export.
We supply pumps for various industries in Europe, the Middle East and Africa.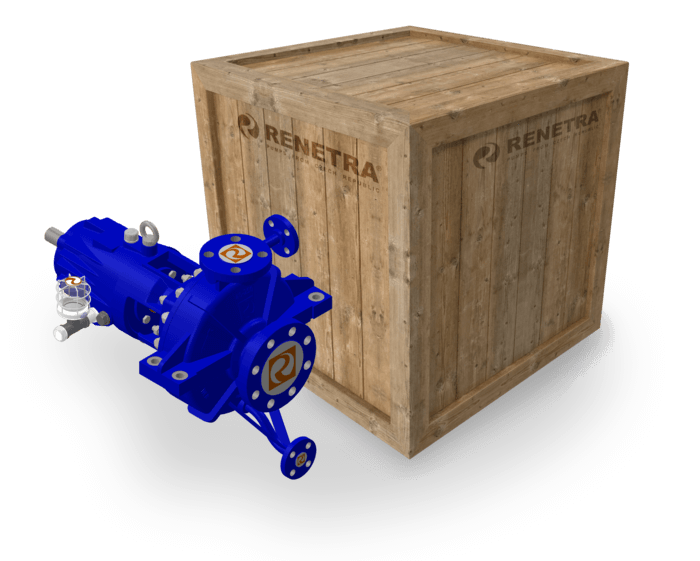 We supply pumps in the following fields:
Click to see our references.
What is our process
Based on the technical requirements and wishes of the customer, we manufacture pumps from design to commissioning, including testing and providing complete documentation
1

Analysis

We already offer our customers cooperation at the beginning of the intended project. Many years of experience in the field of pumping technology and knowledge of the range allow us to find the optimal solution and at the same time to ask the right questions together to come to the final form of the assignment.

2

Design

We design the design for the pump and pump set with maximum satisfaction and working parameters. The software tool is the company's database selector RENETRA-SPAIX.

To create the design of the pump as a sub-machine, we use modern methods FEM / FEA, CFD so that the result is a machine in accordance with the design parameters.

3

Production

We identify the material (PMI) before production begins. We prove the origin and guarantee the properties of the materials used EN 10204, type 3.1, 3.2. We use precision casting methods for models of spirals, impellers and their selected sizes. We weld according to WPQR, WPS – ISO 15607, ISO 15614-1, ISO 15609-1, ASME BPVC, Section IX. We balance according to – ISO 21940-11, G6.3, G2.5 and lower. We perform non-destructive tests – VT, MT, PT, UT, RT with qualification according to ISO 9712, SNT-TC-1A. We apply coating systems for surface protection to the environment ISO 12944-2 in grades C1 to C5-M

4

Testing

We test at our own hydraulic testing laboratory in accordance with ISO9906 according to the requirements of API610 / API685

Power levels: 350kW – 400V / 1.5MW – 6.3kV
Maximum flow: 12000 m3 / h
Maximum transport height: 1000 m

As part of testing, we perform:

Routine tests before shipment
Prototype tests of pumps
Acceptance tests (SGS, TUV, Bureau Veritas)
Simulation of critical states
Real project dispositions
Closed loop or free surface testing
Demonstration of NPSH3 suction capacity
Vibrodiagnostic measurements
Functional test of the unit's autonomous control
Unit functionality test and signals for DCS

5

Documents and certificates

We will prepare and send RDDS (documentation according to the client's requirements), which contains the form, content, sorting, language, date and number of pairs.

ATEX
ISO9001; ISO14001; ISO18001
Complete Russian certification TRТС 010, TRTC 012

6

Financial instruments

We provide security in the form of bank guarantees (ie written and irrevocable bank statements) and documentary letters of credit.

7

Service

We have our own service center, which we are able to cover all our deliveries of pumps and pumping units.

The service includes:

Participation in commissioning / supervision
Training of operational staff
Laser adjustment
Vibration diagnostics
Evaluation of operational status

8

The result of our work

Type: CS2 80-200
Flow: Q = 62 m3/h
Discharge head: H = 41 m
Media: Kerosene

Density: 661 kg/m3
Viscosity: 0,23 cP
Temperature: 193°C
Seal system: 53B

Project and User: Basrah Crude Oil Distillation No.4 Unit, LPG Unit and Boilers, Basrah, Iraq.
20+
years on the market reflected in our experience
500+
satisfied customers worldwide
We exclusively represent brands for the Czech market: